Irish Rail Proposing extra services across several routes
September 27, 2022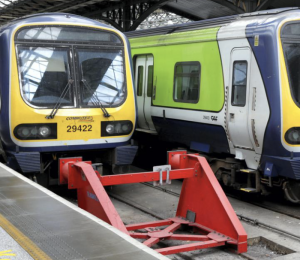 Irish rail is currently looking at expanding their offerings, with a number of routes expected to see an increase in service in the current months. In combination with the National transport authority, the planned rollout of these new extra services is the 11th of December 2022.
The company has published the details of their new proposed routes and has encouraged the public to leave feedback before the schedule is finalised, with the form being open until October 2nd.
In changes that may affect Grand canal dock, they are as follows.
Extra services between Hazelhatch and Grand Canal Dock, via Phoenix Park Tunnel on weekdays.
An earlier first services between Dundalk/Drogheda and Pearse Station on weekdays, with the service also extended to Grand Canal Dock.
If you need more information regarding the proposed schedule update, you can find out more on the Irish rail website